Payment Options
At Maylands Dental we pride ourselves on providing safe, effective, and affordable treatment for every member of the family. We understand that the financial side of dental treatment can be stressful at times. We are pleased to offer a wide range of affordable services along with financing options that can help you achieve your oral health goals.
We are a provider for major health funds, allowing some patients to enjoy gap free care. We can also help set up interest free payment plans with National Dental Plan and Openpay. If you have any questions regarding payment, please do not hesitate to get in touch with us.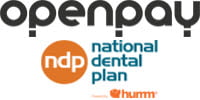 Are you concerned about the costs of your dental treatment? With National Dental Plan and Openpay, you can start treatment and pay later!
​
National Dental Plan offer you:
> NO INTEREST EVER!
> SIMPLE APPLICATION PROCESS
> FAST APPROVAL
> EASY PAYMENTS
> SPREAD THE COST OVER TIME
​
Ask us today how National Dental Plan and Openpay can help you. Call (08) 8132 0621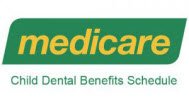 If you have a child between 2 and 17 years of age and receive Family Tax Benefit Part A, your child may be eligible to receive dental care under the CDBS. This is a new Medicare scheme which provides up to $1000 of dental treatment over two years.
The CDBS replaces the Teen Dental Scheme and expands on the types of treatment that can be provided to patients by private dentists.
For eligible patients, we bulk bill our services so that you should have no out of pocket expenses for treatment covered by the scheme.
You can check your child's eligibility by accessing your Medicare online account at my.gov.au or calling Medicare on 132 011. Click here for further information.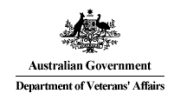 Maylands Dental is registered to provide dental care to eligible DVA card holders.
For information on how to access dental services under this scheme please click
here
.
South Australian Dental Service
SADS patients may be offered the opportunity to receive care from a private dentist. Patients must be referred by their Community Dental Service clinic.
Maylands Dental participates in the provision of dental care to SADS eligible patients through the following schemes:
> General Dental Scheme (GDS)
> Emergency Dental Scheme (EDS)
> Pensioner Denture Scheme (PDS)
For more information on the SA Dental Service and associated schemes please click here.
"Excellent service. Very thorough in the explanation of costs, treatment required and procedures they will do. Highly recommend. Competitively priced."
"The surgery is spotless, more like a Swiss laboratory and futuristic in design with cutting edge equipment. All the staff there are extremely friendly, it has a real family feel about it. I can't recommend Maylands highly enough, book an appointment now, you won't be disappointed."
"I recommend anyone who is wanting or needing Fastbraces or any dental treatment to look no further than Maylands Dental. You will get Quick results, be offered an Easy Payment plan and have The most professional, caring, helpful, friendly staff who reassure you through your whole treatment."
  Monday               9:00 am – 5:00 pm
  Tuesday              11:00 am – 8:00 pm
  Wednesday        9:00 am – 5:00 pm
 Thursday            9:00 am – 3:00 pm
 Friday                  9:00 am – 3:00 pm
Dentist in Maylands | Magill | Norwood | St. Peters | Kensington | Adelaide
Proudly serving all Eastern Adelaide suburbs including Maylands, Stepney, Norwood, Beulah Park, Kensington, Trinity Gardens, Payneham South, Evandale, Kent Town, Hackney, College Park, St. Peters, St. Morris, Magill, Adelaide